Training
Strategic Overview of Long-Term Telework for Government Leaders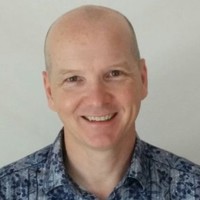 John O'Duinn
, Author,
Distributed Teams - The Art and Practice of Working Together While Physically Apart
About this training
This online training introduces government leaders to the strategies, tools, and best practices for effectively leading in a distributed (remote/telework) model – and showcases the benefits of adopting telework as a viable long term strategy. The focus is on the unique challenges of leading, mentoring, and managing while physically apart from your team for prolonged periods of time.
Who it's for
Anyone leading or managing a remote / teleworking team in government
What you learn
How telework helps government staff deal with changing social norms and workforce diversity

Tools and processes to promote transparency and accountability

Tactics for helping staff address issues of isolation, loneliness and "Zoom fatigue"

Fostering team culture and trust while physically apart
Format
One 90-minute virtual session

Q & A to address specific concerns within your your agency leadership team
Slide Deck
We value openness and share all our work under Creative Commons Attribution-ShareAlike 4.0 International License. These slides from a recent client training are available for you to re-use or share with attribution.
Follow-up
Cost
$2,000 for up to 100 participants
Contracting vehicles
DUNS: 022112930
CAGE Code: 65FK1
NAICS Codes: 519190, 541511, 541512, 541513, 541519
Standard Product Code: 80101507
GSA Schedule 70 #GS-35F-337BA
CMAS
UK G Cloud 10
Mississippi Agile Vendor Pool
California Agile Vendor Pool
Certified Small Business (Micro), State of California DGS, No. 2003474
Incorporated: 2004 (California)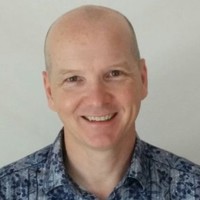 John O'Duinn
John O'Duinn is the author of "Distributed Teams - The Art and Practice of Working Together While Physically Apart." He is a senior technologist, entrepreneur, and frequent international speaker on the benefits and strategies for remote work. John served in the U.S. Digital Service in the Obama White House and has provided workshops and mentorship to distributed teams around the world. He co-created the State of Vermont policy encouraging remote work to promote economic growth, is helping the State of California revise its telework policy and is supporting the development of other economic development policies for multiple jurisdictions worldwide.
Get customizable training for small or large groups at your agency on remote / telework best practices.
Get personalized coaching and implementation help for building effective distributed government teams.
Get one-on-one consulting for orientation on telework policies and best practices, along with recommendations for your agency.