Training
Distributed Government 101: Introduction to Effective Telework in Government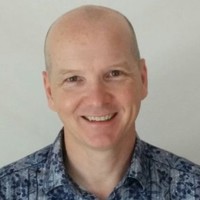 John O'Duinn
, Author,
Distributed Teams - The Art and Practice of Working Together While Physically Apart
About this training
This webinar will introduce high-level strategies and practical tips to help government teams work effectively together while physically apart. Presented by John O'Duinn, author of "Distributed Teams."
Who it's for
Government team leaders

Government team members
What you learn
Strategies for building trust and accountability

Tips for effective video calls, email, and group chat

Communication and productivity best practices

How to maintain team cohesion and morale
Format
FREE one-hour webinar

DATE / TIME - July 8th @ 11am PT / 2pm ET

Click "Request Training" to register and receive your link to join
Cost
FREE
Contracting vehicles
DUNS: 022112930
CAGE Code: 65FK1
NAICS Codes: 519190, 541511, 541512, 541513, 541519
Standard Product Code: 80101507
GSA Schedule 70 #GS-35F-337BA
CMAS
UK G Cloud 10
Mississippi Agile Vendor Pool
California Agile Vendor Pool
Certified Small Business (Micro), State of California DGS, No. 2003474
Incorporated: 2004 (California)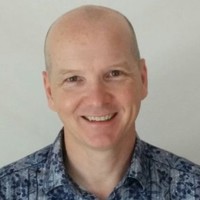 John O'Duinn
John O'Duinn is the author of "Distributed Teams - The Art and Practice of Working Together While Physically Apart," which was first published in 2018, with a fully updated second edition published in January 2021. This business management book covers essential practical mechanics of how to work in and run distributed organizations, as well as the wider diversity, environmental, urban planning and community renewal benefits of distributed organizations. John is a senior technologist and entrepreneur who has worked in distributed companies of one form or another for 29 years, led distributed teams for 15 years, run workshops and mentored distributed teams for 8 years and is a frequent international speaker on the benefits and strategies of remote work. John served in the U.S. Digital Service in the Obama White House, helped the State of Vermont write their 2018 "Remote Worker" law encouraging remote work to promote economic growth, helped the State of California revise its 2021 telework policy during COVID-19 and is supporting the development of other telework and economic development policies for multiple jurisdictions worldwide
Get customizable training for small or large groups at your agency on remote / telework best practices.
Get personalized coaching and implementation help for building effective distributed government teams.
Get one-on-one consulting for orientation on telework policies and best practices, along with recommendations for your agency.