Consulting
Strategic Briefing: Government Teleworking at Scale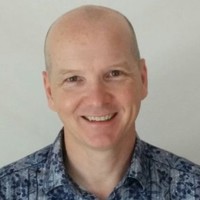 John O'Duinn
, Author,
Distributed Teams - The Art and Practice of Working Together While Physically Apart
About this consulting
For agencies that are adopting telework for immediate safety considerations — or considering the benefits of extended teleworking at scale — there are many practical questions about operations, communications, and implementation. We apply years of experience with distributed teams and serving government to provide personalized recommendations for your agency's telework goals and next steps. Ask us anything!
Who it's for
Government executives

Agency stakeholders

Government team leaders
What you learn
Identify strengths and weaknesses of your telework policy

Strategies for re-thinking your office space usage

Best practices for working and leading in distributed teams

Cultural changes during transitions to distributed teams

Common teleworking pitfalls to avoid

How distributed teams benefit workforce diversity, economic growth, and disaster planning

Identify what training or tools are needed to accomplish your goals
Format
Book a 2-hour call for strategic briefing

One-on-one discussion of your agency's telework situation and challenges

Personalized recommendations for achieving your desired outcomes
Cost
$2,000 for a two hour session
Contracting vehicles
DUNS: 022112930
CAGE Code: 65FK1
NAICS Codes: 519190, 541511, 541512, 541513, 541519
Standard Product Code: 80101507
GSA Schedule 70 #GS-35F-337BA
CMAS
UK G Cloud 10
Mississippi Agile Vendor Pool
California Agile Vendor Pool
Certified Small Business (Micro), State of California DGS, No. 2003474
Incorporated: 2004 (California)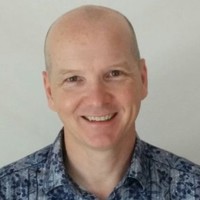 John O'Duinn
John O'Duinn is the author of "Distributed Teams - The Art and Practice of Working Together While Physically Apart," which was first published in 2018, with a fully updated second edition published in January 2021. This business management book covers essential practical mechanics of how to work in and run distributed organizations, as well as the wider diversity, environmental, urban planning and community renewal benefits of distributed organizations. John is a senior technologist and entrepreneur who has worked in distributed companies of one form or another for 28 years, led distributed teams for 14 years, run workshops and mentored distributed teams for 7 years and is a frequent international speaker on the benefits and strategies of remote work. John served in the U.S. Digital Service in the Obama White House, helped the State of Vermont write their "Remote Worker" law encouraging remote work to promote economic growth, is helping the State of California revise its telework policy and is supporting the development of other telework and economic development policies for multiple jurisdictions worldwide.
Get customizable training for small or large groups at your agency on remote / telework best practices.
Get personalized coaching and implementation help for building effective distributed government teams.
Get one-on-one consulting for orientation on telework policies and best practices, along with recommendations for your agency.